Quantico Child Development Center, Quantico, VA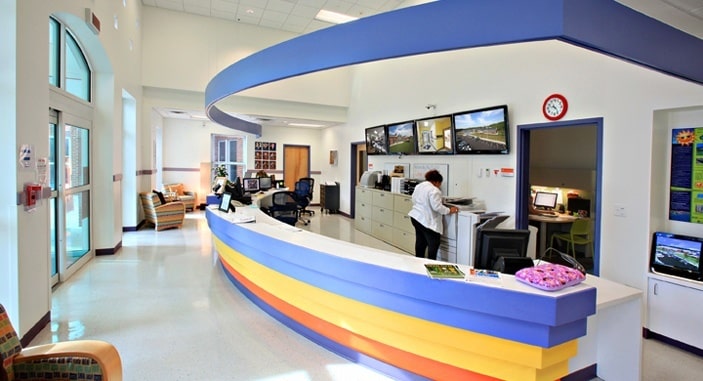 The new, LEED Silver, Design-Build project, 32,000 SF single story facility provides child care services for 300 children between the ages of six weeks to six years. Samaha Architects design highlights details of the historic Georgian architecture found at the United States Marine Corps Base Quantico and compliments the residential character of the local neighborhood. This facility houses age specific, self contained child care modules, administrative offices, a warm and welcoming reception area, staff training spaces, a service kitchen, and necessary support spaces creating the "home away from home" environment for the children as well as the 50 staff child care givers. A dominant translucent canopy shelters children and parents as they approach the main entrance.

Exterior amenities include child activity areas with developmental play equipment, shade areas and toy storage facilities. AT/FP requirements have been seamlessly integrated into the entire facility. Sustainable design features include integrated Low Impact Design techniques and a photovoltaic roof panels system. A solar display within the lobby allows children, parents, and staff to monitor the use of solar energy generated by the photovoltaic roof panels. This facility achieved LEED Silver certification.