P-214V Engineering Management Conversion of Historic Buildings 705 & 706, Norfolk Naval Shipyard, Portsmouth, VA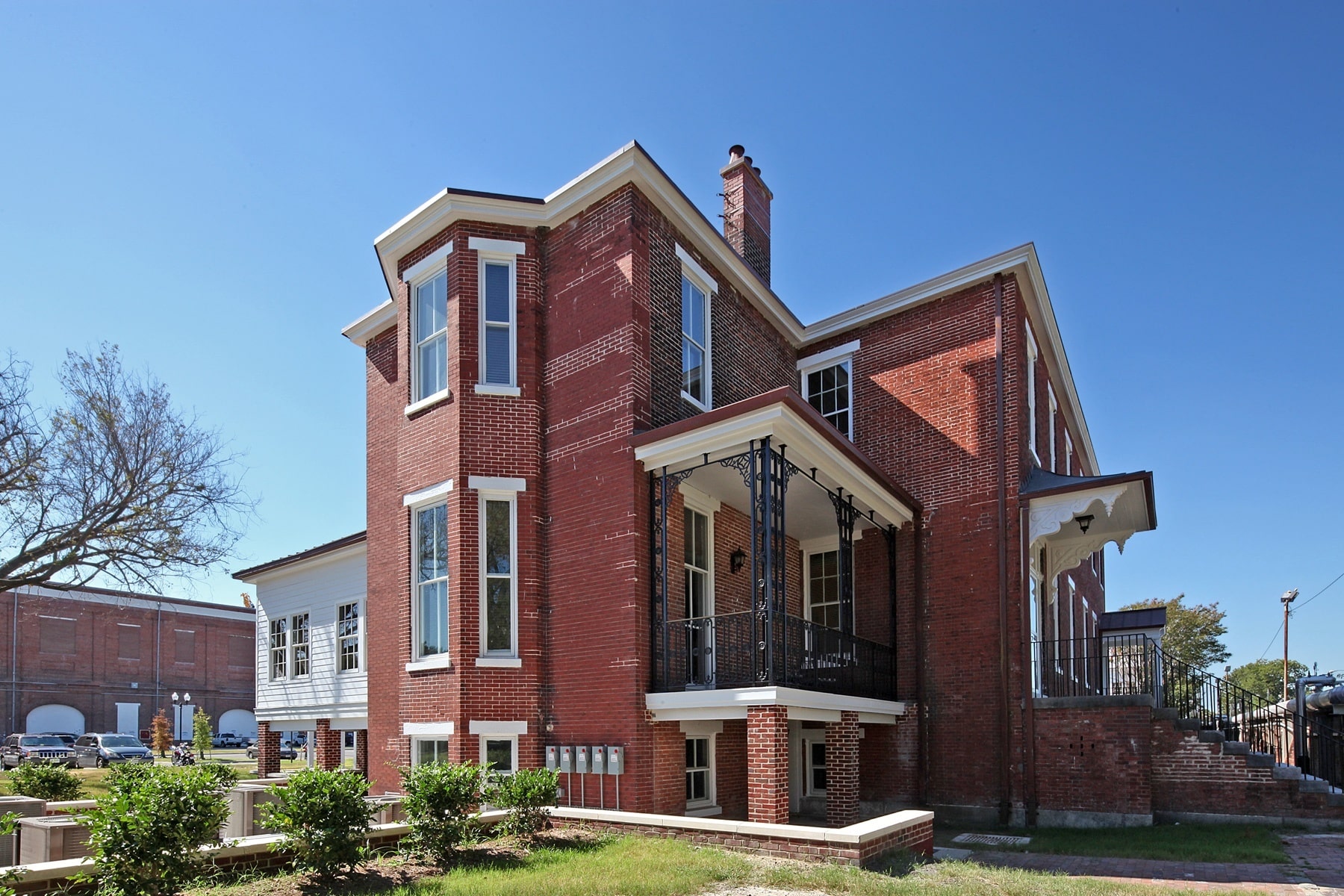 Project P-214V (under the direction of HBA Architects) consisted of renovations and additions to two historic structures, Building 705 (constructed in 1830) and Building 706 (constructed in 1881). These buildings were formerly officer family, duplex, housing quarters. The structures were repurposed into office spaces for two NAVSEA organizations relocating to the Norfolk Naval Shipyard under BRAC V, NAVSHIPSO and NAVPESO directives. The project fell under the scrutiny of the State Historic Preservation Office (Virginia Dept. of Historic Resources) and was required to carefully preserve the structures' original design and construction to the greatest extent possible. The changes necessary for adaptive reuse included structural repairs and strengthening to the existing buildings, hazardous material abatement, new egress stairs and chair lift to the first floor, new utilities, and on-site parking. This project also required demolition of existing garages on the property. The design, including new and replaced areas, comprised nearly 21,368 SF, excluding unoccupied basements and attics.
Cost Estimating and Value Engineering services were required throughout this complicated renovation/expansion project in order to assess budget adherence and cost impact of design and selection of systems. Renovation of badly-deteriorated historic buildings, retrofit of modern systems, HAZMAT abatement and repair of structural decay can be difficult to estimate. Understanding these implications during early design decisions were vital to completing the project on time and on budget.
This project was opted out of LEED registration and did not certify. At the time, LEED made no provision for historic structures of this kind. While the project easily scored enough credits to reach certification level, the design team was not able to meet a crucial "pre-requisite" credit for building insulation. These structures were very old and could not have (additional) insulation installed without damage to the "historic fabric," which was determined by the State Historic Preservation Office (SHPO). To have upgraded the wall insulation, from the exterior or interior, would indeed have had a profound effect on the existing surfaces. As a result of not meeting the minimum EA Prerequisite 2 for minimum energy performance, the project was not eligible for certification. Aside from this discrepancy, the project would easily have gained LEED Silver certification.