Mechanical, Electrical, and Plumbing Professional Engineers
M/E/P Engineering since 1961 in Hampton Roads and Washington Metro Area
Leading edge of developments in management and engineering consulting services
Staffed to provide a wide variety of services to clients across the US and abroad
Bowman, Foster & Associates (BFA) is a verified Small Business M/E/P Consulting Engineering firm providing a wide range of services throughout the United States and abroad for 60 years. BFA routinely manages multifaceted projects and contracts, partnering with architects and various other engineering disciplines to provide full E/A design services under a single contract or project.
BFA's primary role is developing Mechanical, Electrical, and Plumbing design solutions for Renovations, Repairs, and New Construction for a variety of facilities. With six decades of experience, we continue to expand our capabilities to provide clients with a full array of design solutions and construction delivery alternatives to include design/build and design-bid-build delivery process.
MEP engineering is the science and art of planning, designing and managing the MEP systems of a building. An MEP design company specializes in those skills. Also known as mechanical, electrical, and plumbing engineering consulting firms, they are important across all stages of the construction process. They assist with decision making, cost estimation, construction administration, documentation, building management, and building maintenance.
MEP systems are a building's central nervous system. MEP systems are responsible for the "creature comfort" features of a structure. They make a building livable, healthy, and pleasant, no matter if it is a single-story home, a 50-story skyscraper, or a 300-rack data center. 
Without well-designed solutions from an MEP firm like Bowman, Foster & Associates, buildings are caves. Mechanical, electrical and plumbing engineers turn a building's interior into the cozy, healthy, spaces we all know and enjoy.
Mechanical Engineering
Mechanical engineering focuses both on creating healthy and comfortable indoor environments for people, as well as on the generation and distribution of energy. From cooling/heating coil and fan selections, to air distribution techniques and building pressurization, we utilize modern practices to present quality designs.
From Design to Build
For architects, contractors, and building owners, an MEP consulting firm provides peace of mind. We help ensure that your project maximizes performance, minimizes cost, and provides long-term value–devising systems that properly integrate with a building's architecture and desired performance.
Electrical Engineering
We conceptualize and develop safe, reliable, and effective electrical systems, with flexibility for growth and change – systems that sustainably support the life and usefulness of buildings into the future. Including lighting, distribution, studies and arc flash, emergency power, sustainability and energy saving, telecom, and security.
Sustainability and Energy
Sustainable design systems incorporate alternative energy and conservation technologies to improve our environment and reduce waste. We routinely perform Life Cycle Cost Analysis (LCCA) and energy modeling to evaluate ways to meet certification for LEED, Green Globes, WELL, and more.
Wait... there's more!
These are only our most recent and highlighted projects.  Take a look at our PORTFOLIO page for additional work.
Projects Completed in Last 10 Years
Repeat Clientele Who Choose BFA
Highly Competent Staff Members
Bowman, Foster & Associates is an MEP engineering firm deeply involved in the development and implementation of best practices in the mechanical/electrical engineering profession. Through our participation and leadership in key professional organizations, our MEP engineering team continues to seek ways to develop new and innovative designs that improve on what we have done before and make us better stewards of our natural resources.
Want to meet the rest of the team?  Contact us to come swing by in person, or visit our directory on our about page.
We are proud of our work. We hope our blog serves both as inspiration and as a technical resource for your design needs and ideas. If you see something you want more information on, find our contact page and ask for help! Otherwise, enjoy the news feed, follow us on LinkedIn, Facebook, and Twitter for live updates.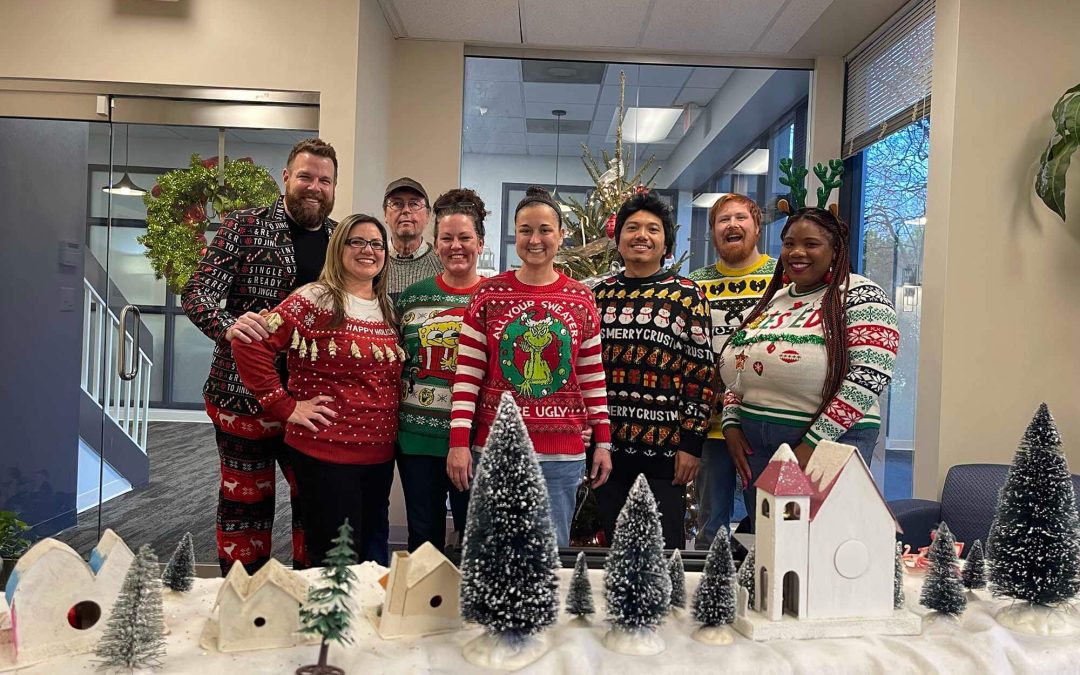 The BFA team is really sleighin' it in this Christmas sweater contest. Blair is snowtorious for her great Christmas sweaters and is the winner of not only the sweater contest but the cubicle/office decorating. We didn't even need to vote because it was Tree-mendously...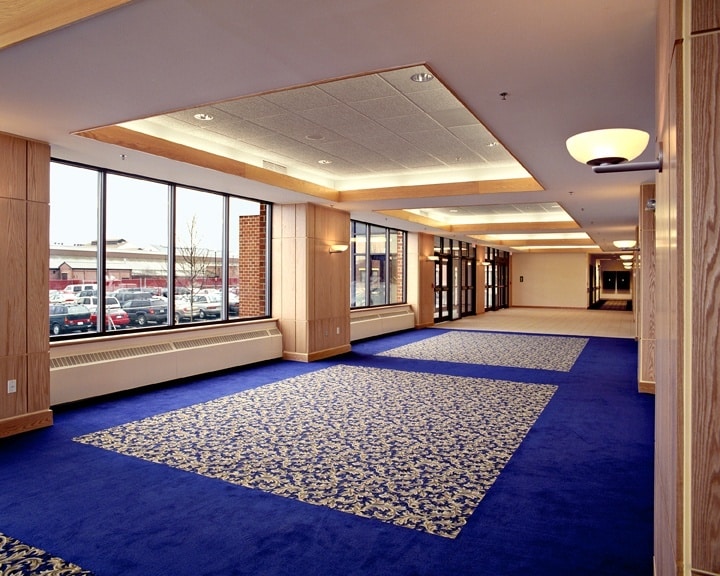 Below are seven strategies that you can use to make your older building more sustainable while also complementing and preserving the character and design of the structure. 1. Perform an energy audit Before installing new equipment or making upgrades to enhance an...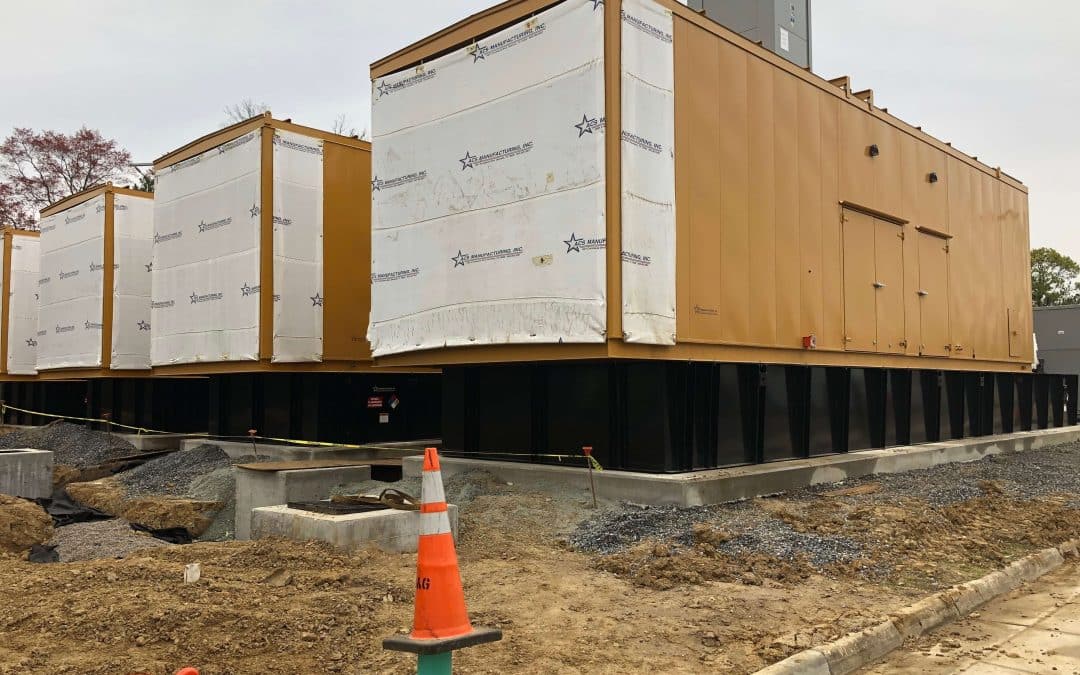 It's absolutely paramount to have a reliable and uninterrupted electrical supply in a hospital. Even the slightest dip in a healthcare facility's electrical supply can result in devastating results for patients on life support or in the middle of a life-saving operation. In order to protect these situations, the NFPA and The Joint Commission have developed extensive codes and regulations that must be followed by all healthcare facilities–and thank God they do! However, when choosing a partner to assist with this journey it's important to keep in mind the future demands and needs of your growing facility.
The A/E completed a difficult project on time and with very detailed plans. The fieldwork was extremely good and complete. The system was routed to avoid extra construction work and investigated thoroughly in an effort to avoid delays. Look forward to working with the team again in the future.
In response to our request for help, your office had experts on-site providing assistance that same day and continued this support until the [failure] could be safely restored. Because of their knowledge and expertise with aging buildings and infrastructure, [your staff] were able to identify proactive actions we could take to not only safely restore the system but more importantly prevent a similar failure.
Outstanding management by BFA and their subcontractors. This firm continues to be exceptionally responsive. They set the standard for professionalism as a partner and as an expert consultant. They strive hard to go the extra mile and build a cohesive project team. I give them my strongest recommendation for future projects.
The A/E worked diligently with a complicated VA system to ensure that the construction documents accomplished the assigned task. The A/E interfaced existing designs with future planned designs and spoke with numerous staff members to obtain the best possible product.